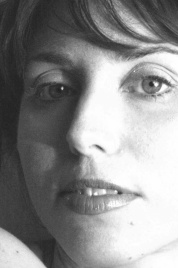 Recently I've had the pleasure of interviewing Shannon Hurley on behalf of ccMixter. Shannon has been featured on Rolling Stone Magazine's declaration of who they consider to be the 25 best bands on MySpace. Recently she has called for remixes of several songs from her first full length album "Ready to Wake Up" to be used in an album of remixes of her songs and in that context has uploaded a number of remix packs from her first album to ccMixter under the moniker of shannonsongs.
One of her songs is also featured in a remix contest on ACIDplanet. However, it should be noted that there's a significantly different set of terms and conditions on ACIDplanet than on ccMixter around ownership of posted and/or winning remixes. While ACIDplanet offers prizes to the winning remix, it also stipulates transfer of ownership of the winning remix, while remixes on ccMixter remain the co-property of the submitting remixer under creative commons licensing. Personally, I've never felt much like submitting remixes to sites which make me give up all ownership of my remixes, but other remixers may feel differently, and I wholeheartedly respect their choice, if it is made knowingly.
Bottom line: Shannon is a wonderful songwriter and singer, was smart and funny, yet modest during the interview and I really hope she'll have success navigating the largely uncharted waters of the music business as it unfolds in front of our eyes and ears.